govmates is a technology scouting platform. We merge the best practices of technology and the
human element

to promote non-traditional defense contractors within the federal community.
govmates developed a technology scouting tool that manages an ecosystem of  over 5,000 non-traditional federal contractors, industry partners, academic institutions and research organizations, and government stakeholders with an eye for innovative solutioning. 
With our technology scouting platform, Valley of Death combat initiatives, and diverse membership, we provide an Enterprise Level Solution to rapidly identify, develop, and transition technologies in support of the U.S. Federal Government. 
Stephanie Alexander
Co-Founder
govmates
Katie Bilek
Co-Founder
govmates
Meg O'Hara
Director of Engagement
govmates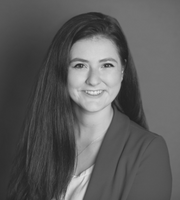 Hannah Altman
Program Analyst
govmates